Free Comic Book Day
_________________________________________________
Free Comic Book Day 2014 at Captain Blue Hen Comics
_________________________________________________
_________________________________________________
MEMBERS!
CBH Members can skip the line!
Sign up for your FCBD comics now!
Turn in your list (available now at CBH) before 5/1 and pick up your comics at a Members-only counter.
_________________________________________________
The Comics
Get a better look at www.freecomicbookday.com.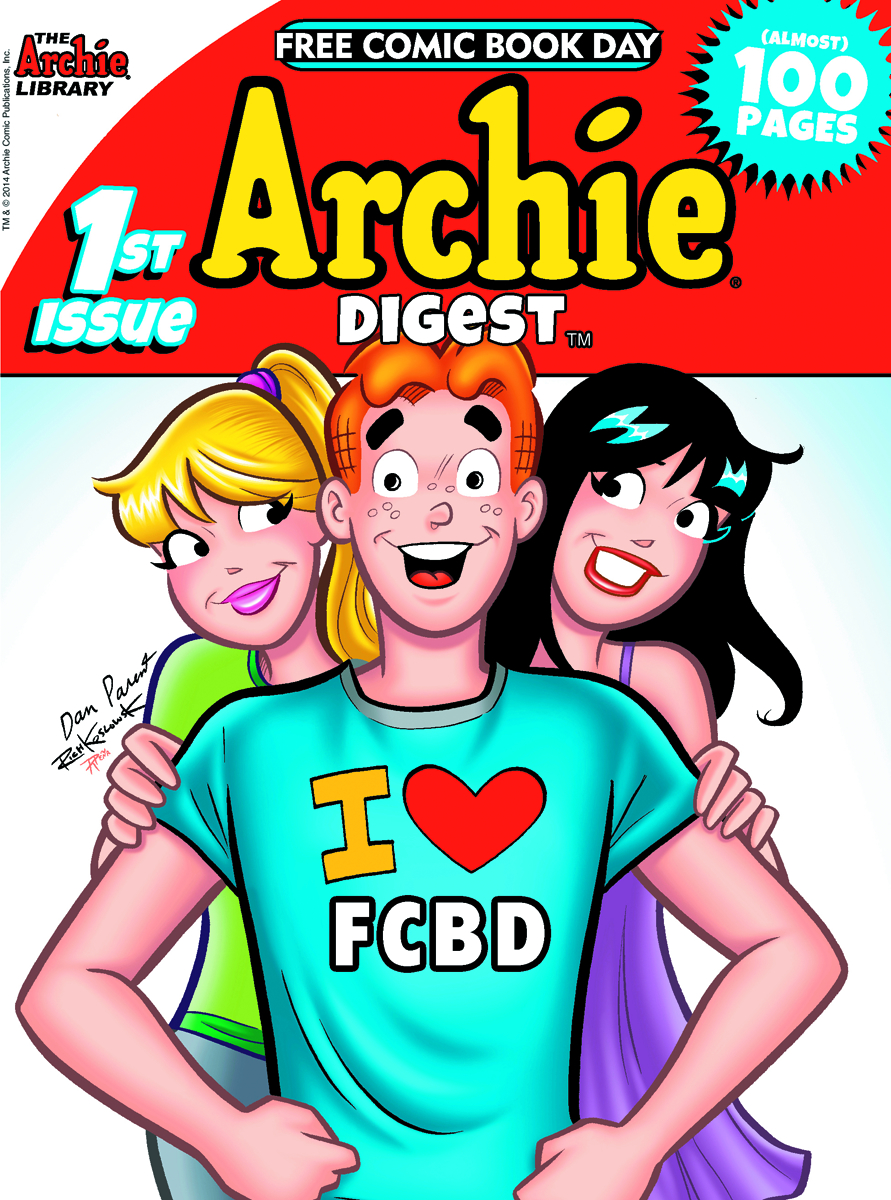 Publisher: ARCHIE COMIC PUBLICATIONS
(W) Various, George Gladir (A) Various, Fernando Ruiz (CA) Dan Parent, Rich Koslowski
The world's most famous teenagers for over seven decades are all here in this FREE digest! Packed with non-stop laughs and gaffs, we challenge you to find a FCBD offering with more pages than this! The perfect introduction to the world of Archie and his friends, this digest is filled with stories from some of the best creators in the business!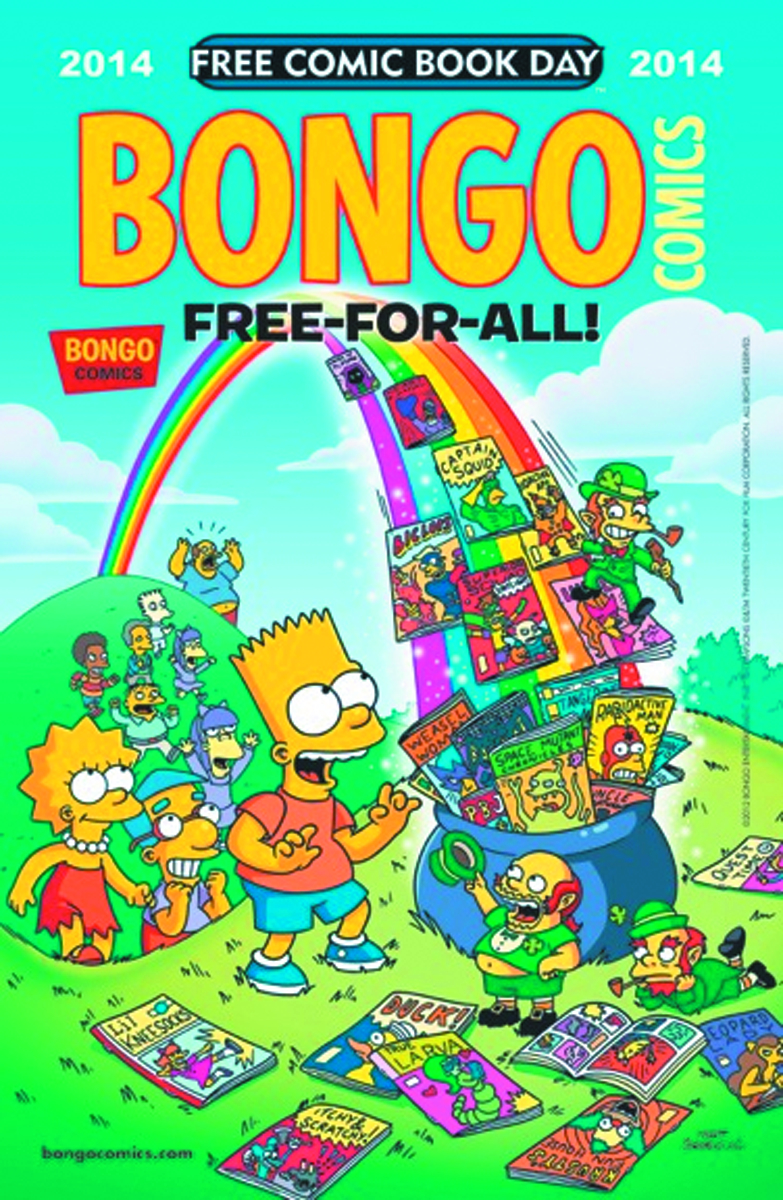 Publisher: BONGO COMICS
(W/A/CA) Matt Groening
It's the foremost FCBD four-color giveaway of the year! Bart and Milhouse seek superheroic origin stories by attempting to acquire "accidental" superpowers… and learn that with trying to obtain great power comes great irresponsibility! Plus: Bart and Prof. Frink become trapped in between dimensions when a science demonstration goes awry, and C. Montgomery Burns takes us on a guided tour through the bowels of the Springfield Nuclear Power Plant!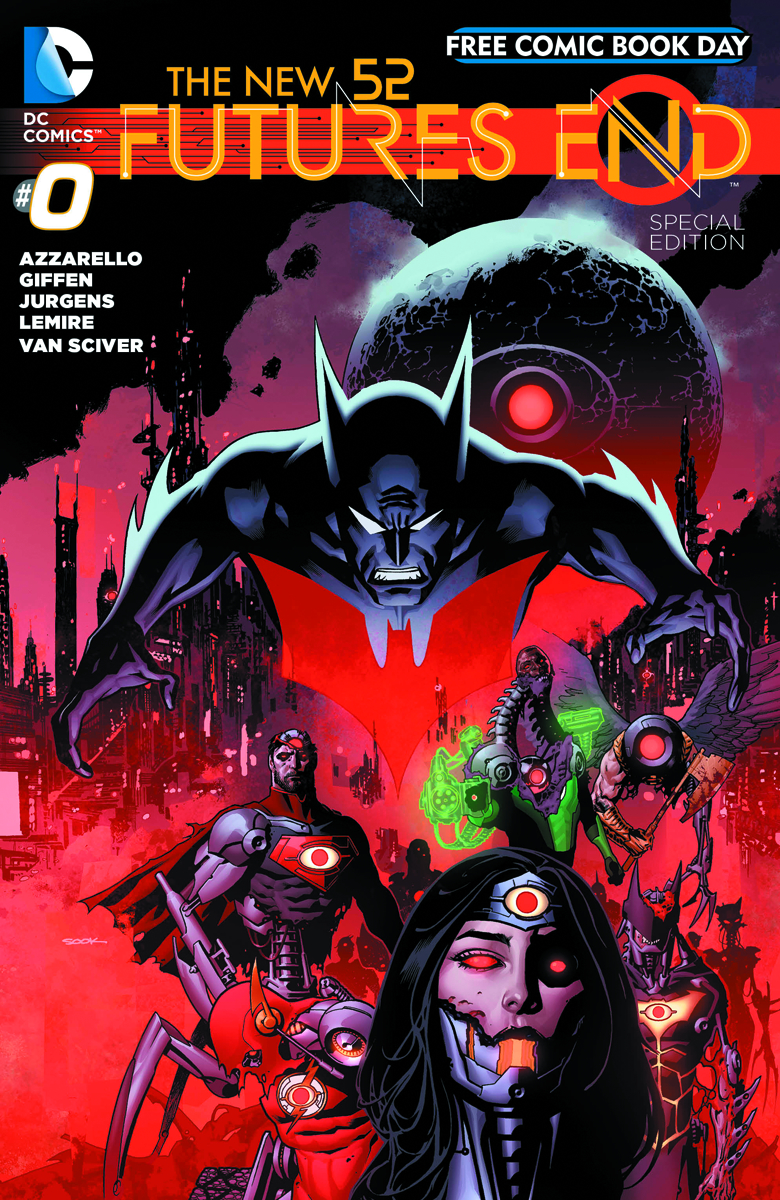 Publisher: DC
(W) Brian Azzarello & Various (A) Ethan Van Sciver (CA) Ryan Sook
Jump on board DC Comics' epic weekly series beginning with this all-new FCBD issue that features tomorrow's Dark Knight, Batman Beyond (making his first appearance in The New 52), battling an army of cyborgs to avert an Apocalypse in the future which could destroy the DC Universe of the present! But that's not all; there are still more surprises to come. Stay tuned for more details!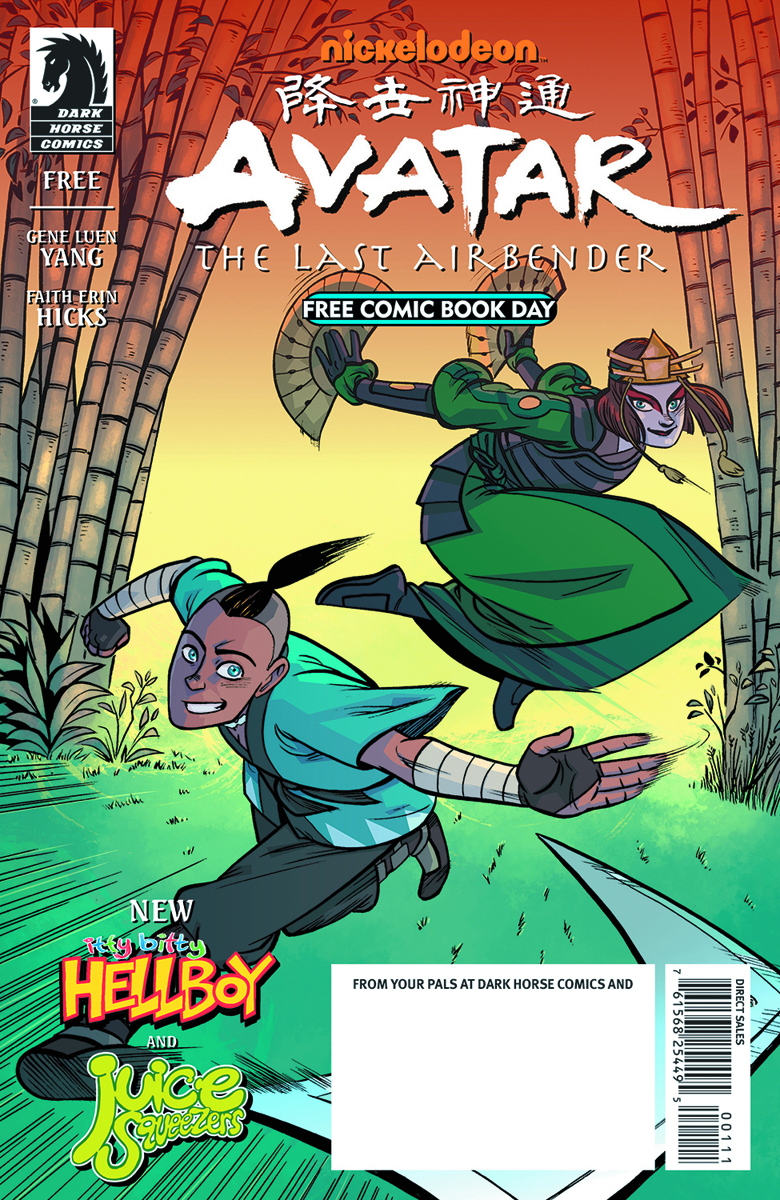 Publisher: DARK HORSE
(W) Gene Luen Yang & Various (A) Faith Erin Hicks & Various (CA) Faith Erin Hicks
In Avatar: The Last Airbender, Sokka follows Suki as she gives a lesson in manners and encourages a young girl's strength. Itty Bitty Hellboy has fun toying with nemesis Rasputin, and the Juice Squeezers crew leap into action to defend one of their own against a persistent bully. Hilarity ensues!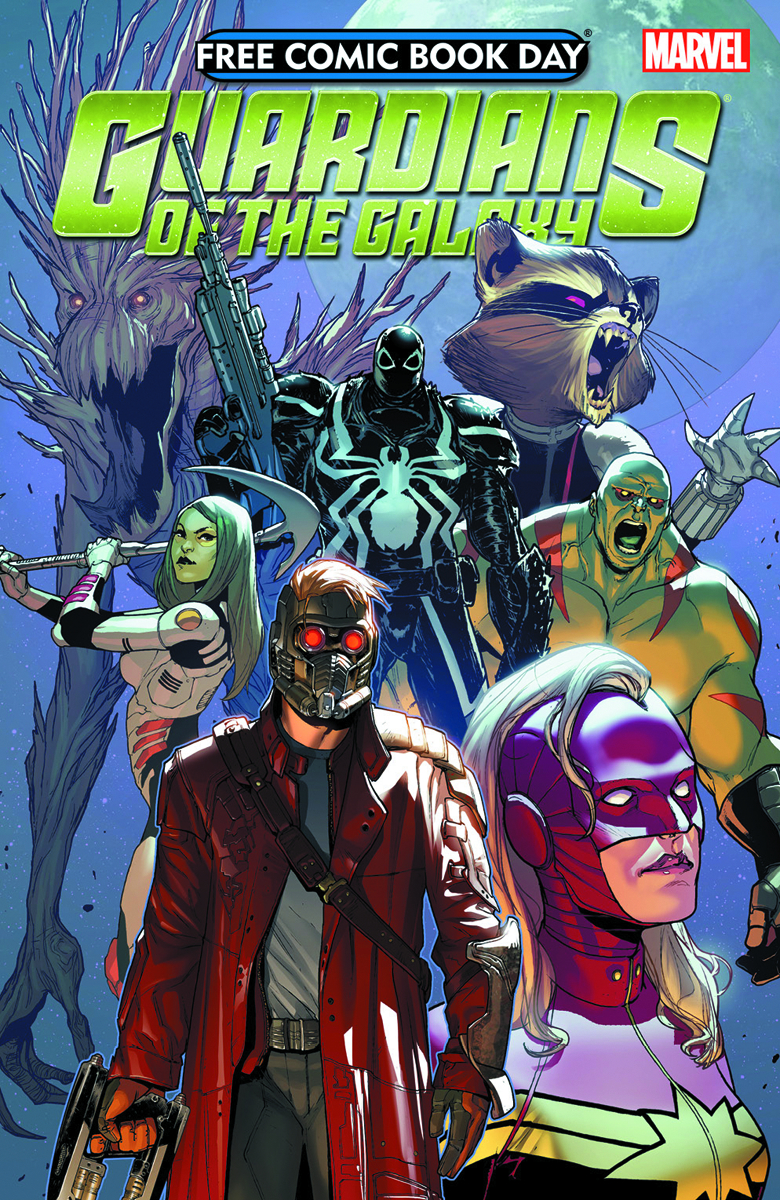 Publisher: MARVEL COMICS
(W) Brian Michael Bendis, Dan Slott (A) Nick Bradshaw (CA) Sara Pichelli
In an all-new story by award-winning writer Brian Michael Bendis and acclaimed artist Nick Bradshaw, the Guardians of the Galaxy welcome Venom and Captain Marvel to the team for the launch of a not-to-be-missed death-defying epic! PLUS: Writer Dan Slott lays the foundation for 2014′s top secret Spider-Man event that will rock the Wall Crawler's world forever!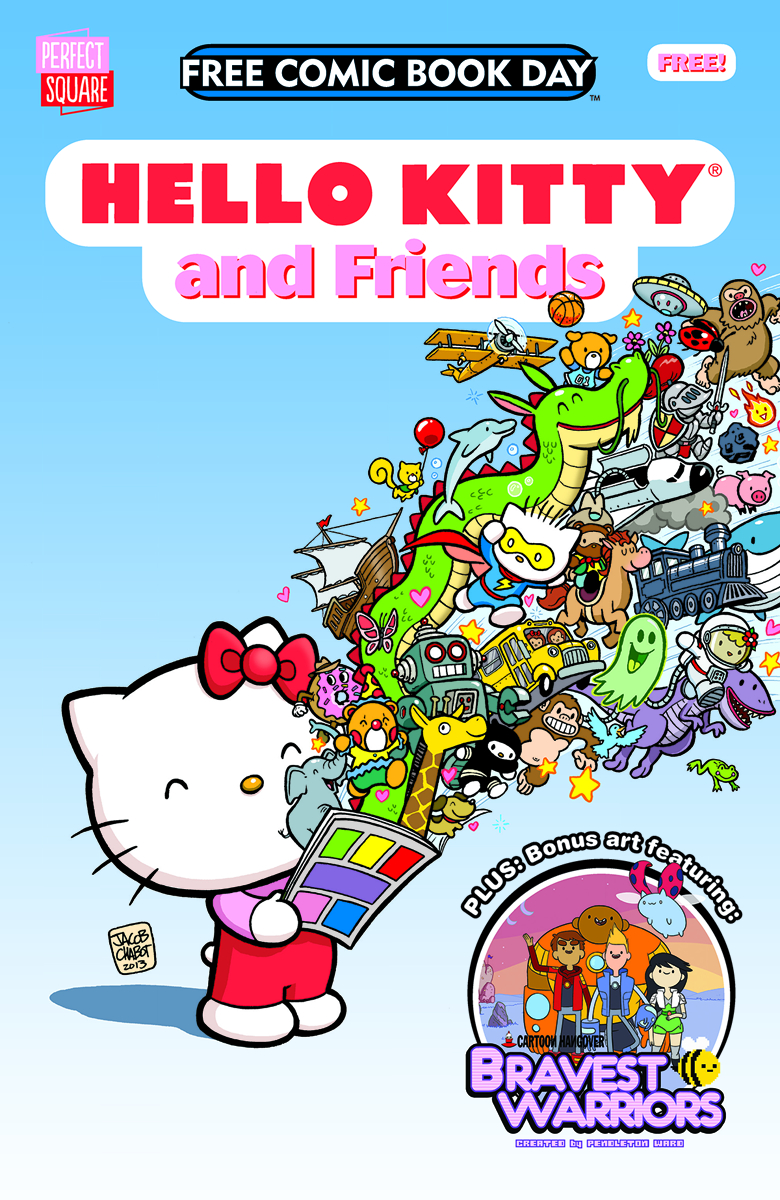 Publisher: VIZ LLC
(W/A) Various
Hello Kitty and her friends star in all-new comic book adventures, and this time they're letting their imaginations run wild! Plus: Don't miss the sneak peek of Perfect Square's upcoming tribute book celebrating Hello Kitty's 40th anniversary.
Bonus feature! Perfect Square introduces exciting Bravest Warriors adventures featuring the irrepressible Catbug!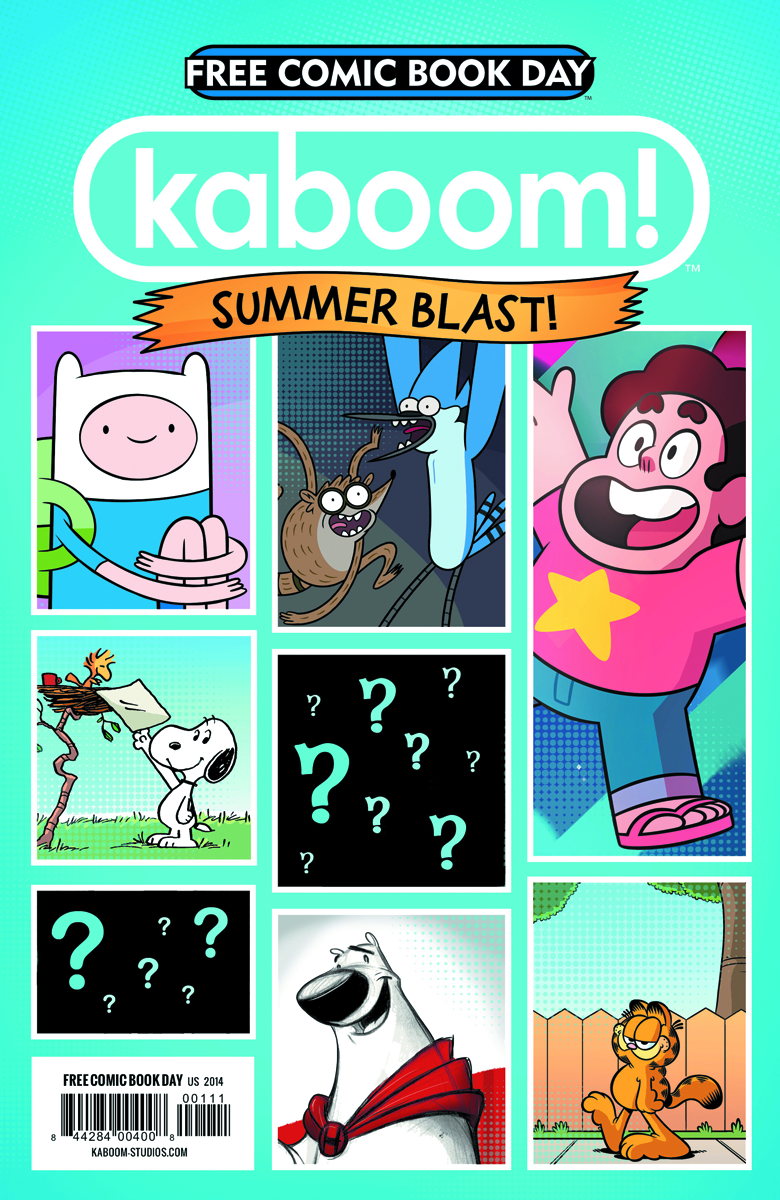 Publisher: BOOM ENTERTAINMENT
(W/A) Mike Kunkel & Various (CA) Various
KaBOOM! Summer Blast is the perfect way to share timeless properties like Peanuts, Garfield, Adventure Time, Regular Show, Steven Universe, and Herobear & The Kid with new readers young and old! KaBOOM! Summer Blast also features the debut of a brand new all-ages series!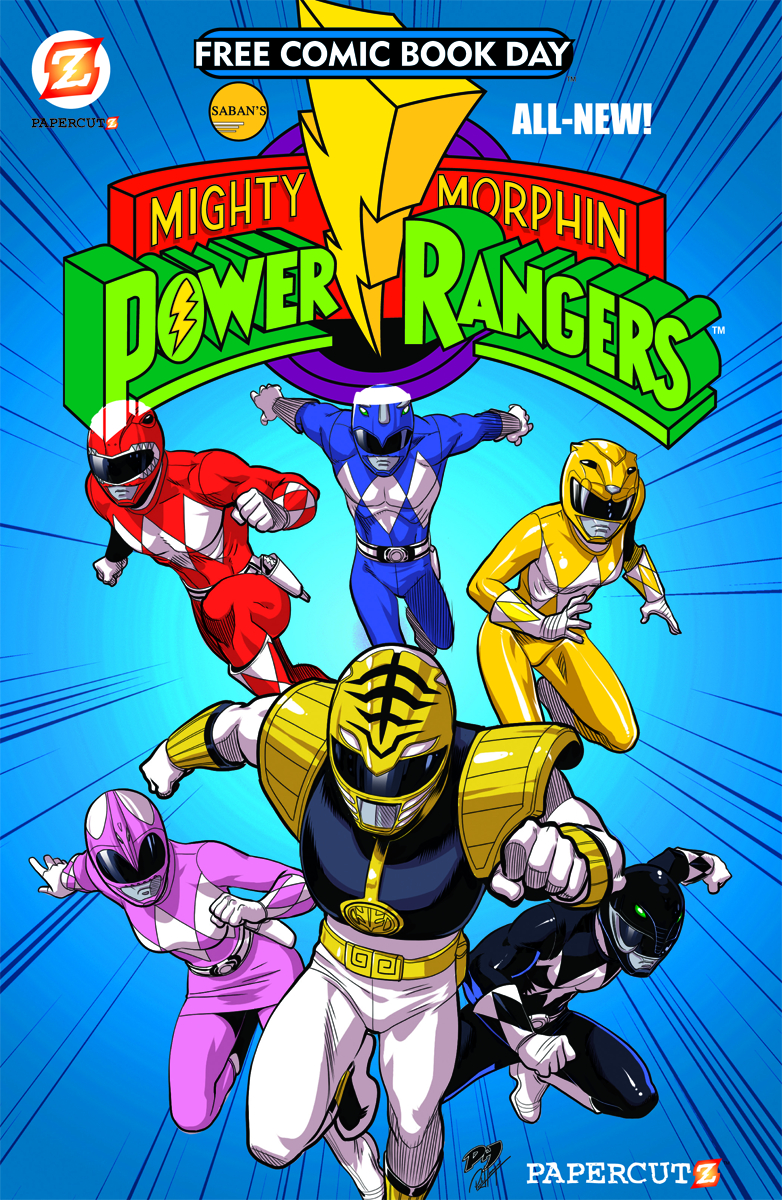 Publisher: NBM
In 1993, The Mighty Morphin Power Rangers burst on the scene in an explosion of colorful combat, bizarre monsters, incredible robot battles, and Megazord-sized fun, spawning a global phenomenon and an ever-expanding storytelling universe. These comics present the stories fans have been waiting over 20 years for: all-new stories featuring the Mighty Morphin Power Rangers! This is a never-before-seen Power Rangers story starring the six Mighty Morphin Power Rangers, and is not a reprint of any existing material.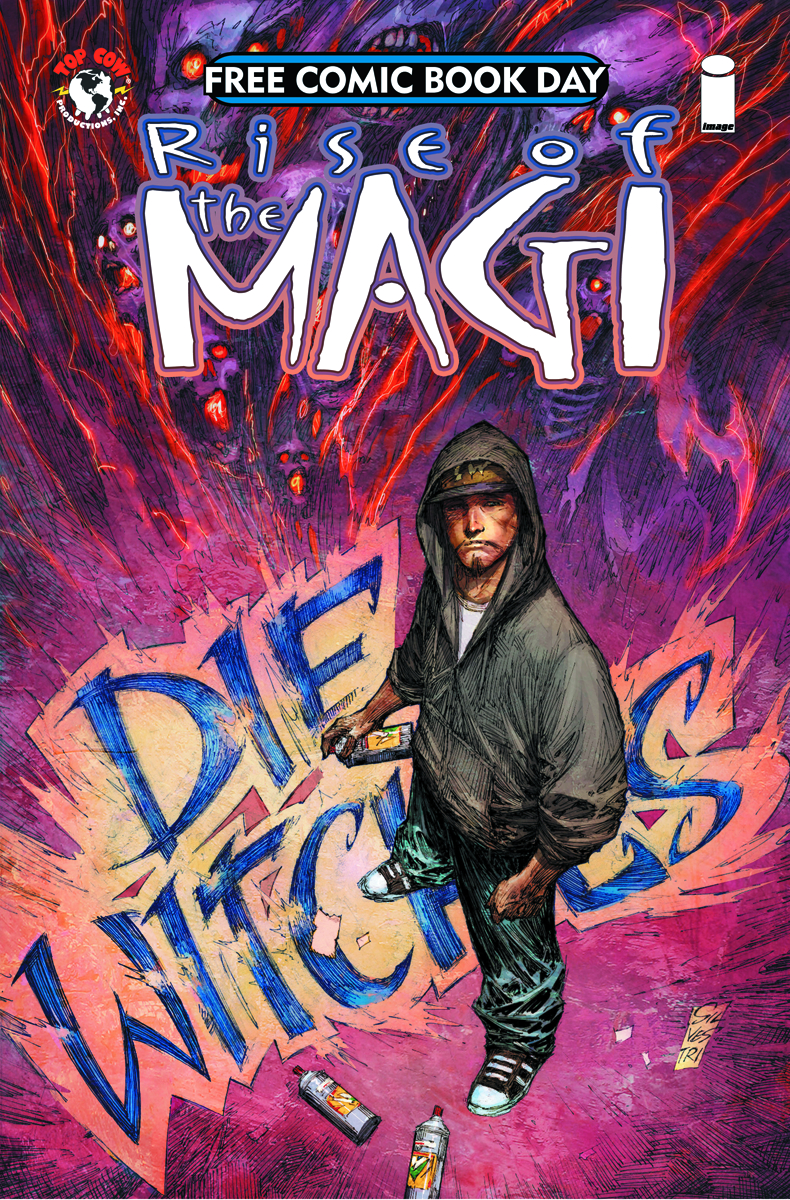 Publisher: IMAGE COMICS
(W) Marc Silvestri (A) Sumeyye Kesgin (CA) Marc Silvestri
"And the man said to me: "There is magic all around you, simply close your eyes and see." I closed my eyes as he suggested. And when I did, I screamed. That was fifteen years ago, and I have been screaming ever since."
- The master of light and shadow.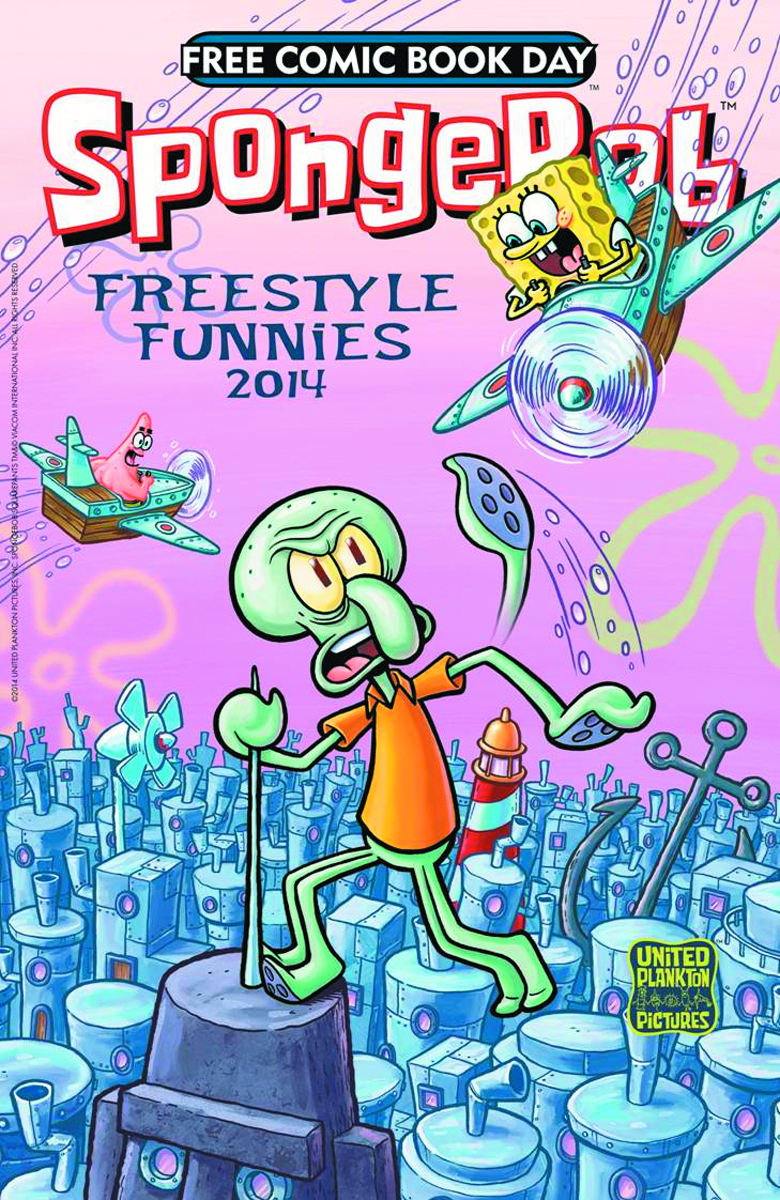 Publisher: UNITED PLANKTON PICTURES
(W) Graham Annable & Various (A) Jacob Chabot & Various (CA) Jacob Chabot
United Plankton's all-new SpongeBob comic book for FCBD 2014 starts with "Relocate!", in which we finally learn the answer to the age-old question: "What if Squidward, SpongeBob, and Patrick's houses all became giant robot creatures and stomped around Bikini Bottom?"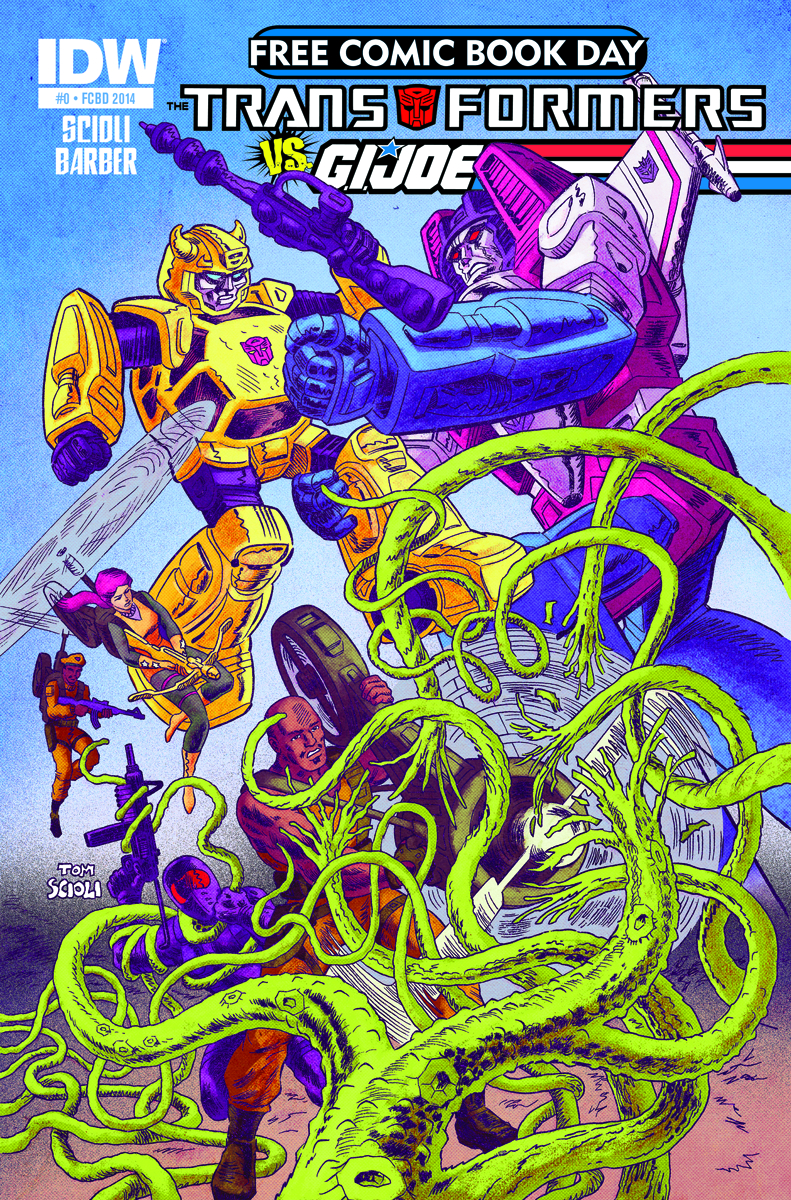 Publisher: IDW PUBLISHING
(W) Tom Scioli, John Barber (A/CA) Tom Scioli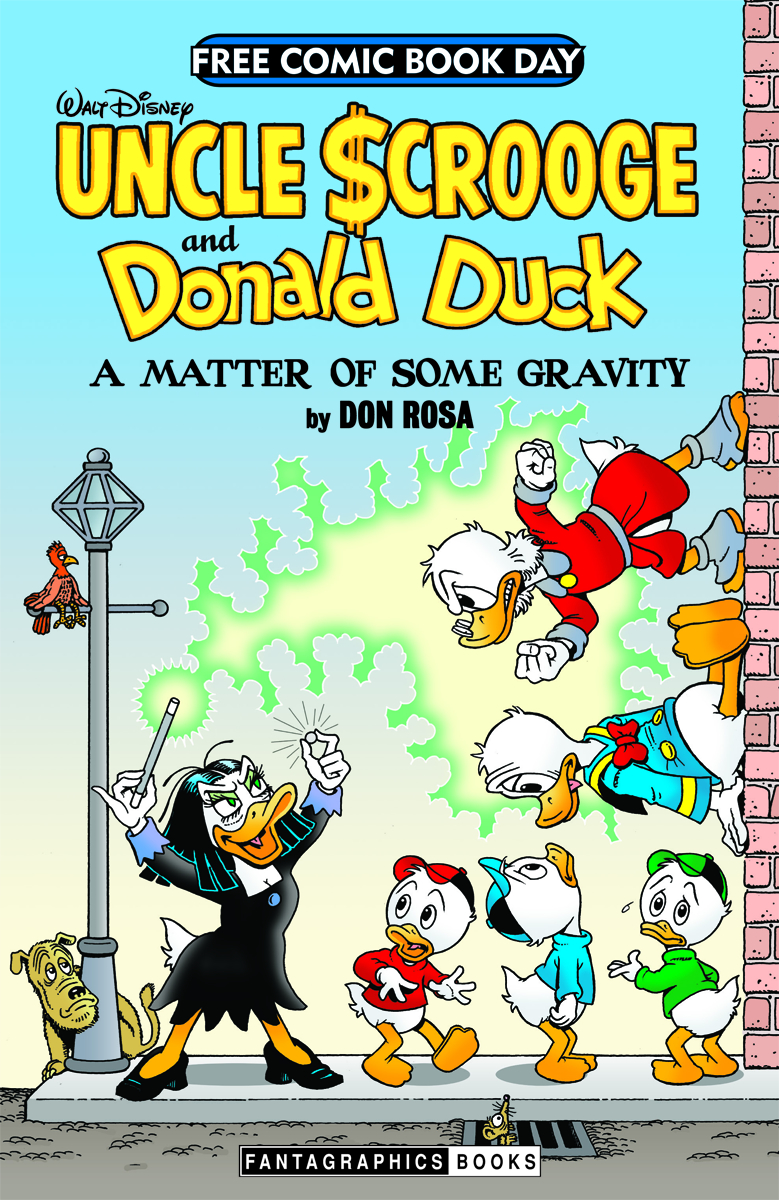 Publisher: FANTAGRAPHICS BOOKS
(W/A/CA) Don Rosa
In "A Matter of Some Gravity" by fan-favorite Don Rosa, saucy sorceress Magica De Spell turns Scrooge's life sideways – literally! – when she distorts the forces of gravity! Then, in "The Sign of the Triple Distelfink", Lucky Gladstone Gander faces a 24-hour luck jinx – and battles to hide it from a gloating Cousin Donald! Only ever published in the USA in under-printed mid-1990′s editions, these Rosa classics are back like you've never seen them before!
The Guests
Buz Hasson
Ken Haeser
Jamar Nicholas
Penelope Gaylord
Jerry Gaylord
Interrobang Studios
Ben Harvey
more!
_________________________________________________
The Characters
Plus Spider-Man and Batman!
_________________________________________________
MORE NOTABLE APPEARANCES
FOOD CARTS
Bring cash for the food carts!
SANDWICHES and more!
JAVA PUPPY COFFEE TRUCK
*
ATA Martial Arts of Maryland
SPECIAL APPEARANCE
_________________________________________________
More info:
www.facebook.com/freecomicbook